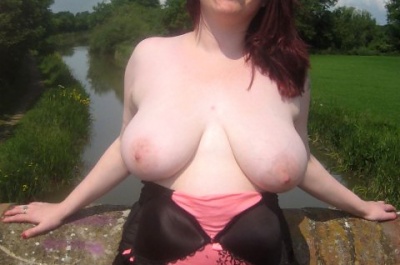 We received a few new boob submissions this week, the first one is from lovely Gem from the United Kingdom. She tells us:
"I have 38e boobs with big pink areolas. These photos were taken by an amateur photographer bout a year ago, the glasses are not mine I just borrowed them from the photographer for effect! I really enjoyed getting my tits out outside and nearly being caught! I have more photographs but they show a bit more than my tits lol. I really hope you show them on your site and you and you readers like them, Thanks :)"
Thanks for the boob pictures Gem. Feel free to send us more.

Add to favorites